I've spent the last 20 years building cooperative technology.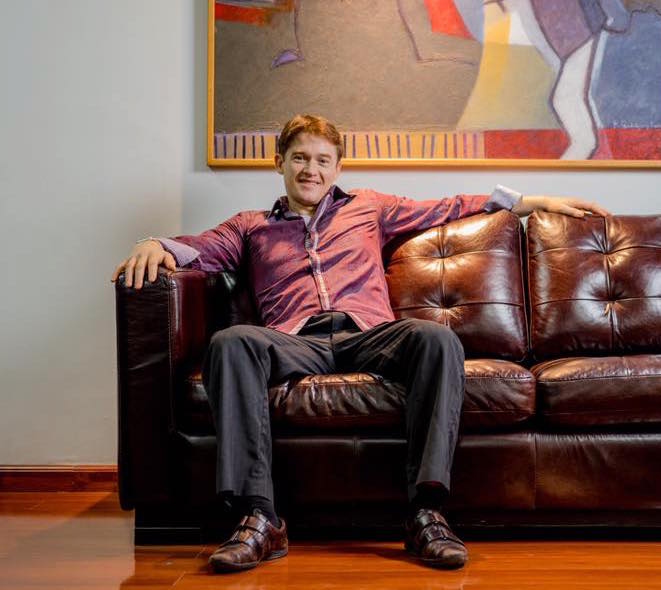 A pioneer in global trust systems.

As the original founder of Couchsurfing, the largest trust experiment of all time, I helped to spearhead the sharing economy & grow the platform to over 20 million users worldwide.
A leading voice in human cooperation.

My current projects include Upstock, which enables teams to work more collaboratively through worker equity. I also keynote extensively on trust, cooperation & tech entrepreneurship.
Equity that motivates & inspires.

My latest company, Upstock, replaces the antiquated stock option system with simple, flexible Fortune 1000-grade worker equity for businesses of all sizes.
Each year, I keynote at a select group of conferences about my expertise in tech entrepreneurship, trust building, cooperative systems, and hacking human ego.
5
startups founded
After my first successful exit at 19 years old with Hireability, I went on to found Couchsurfing, Upstock, Sovolve & Wonder.
$21+
Million dollars raised
My companies have been funded by top VCs such as Benchmark Capital, General Catalyst, Founders Fund & more.
20+
years studying trust & cooperation
Since Couchsurfing was born in 1999, I have dedicated my life to understand how to build cooperative trust systems.
What's Next

In addition to focusing on my latest startup, Upstock, I am currently writing a book about my experiences as a 20+ year Silicon Valley veteran.
Interested in working together or having me speak at your next event? Click below to inquire about availability.
Partner with Upstock
Have a company or looking for investment opportunities? Contact me directly to discuss partnership options.
inquire about advisory
I advise dozens of startups. Email me directly to share your project & we will determine if it's a good fit.
book keynote speaking
I book a select handful of events each year. Let's chat to see if my schedule can accommodate your needs.